Meet the Team
Get to Know Us at Physical Medicine Associates of Gainesville
---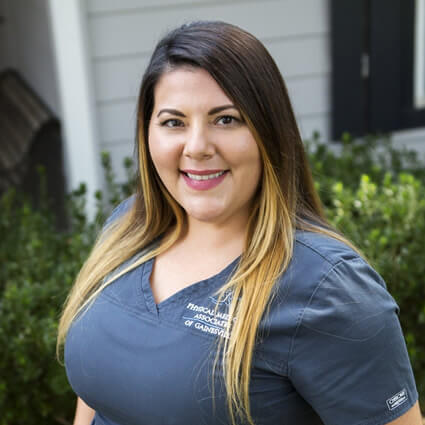 Marisol Santamarina, Advanced Practice Registered Nurse (APRN)
Marisol Santamarina is a board certified bilingual Nurse Practitioner born and raised in Miami, FL. She has been residing in North Central Florida since 2004. Marisol has been in the nursing field since 2006, the first 10 years she spent working as a bedside RN mostly in the intensive care unit and in 2016 she began practicing as a Nurse Practitioner. She received her Associate's of Science degree from Santa Fe College and quickly pursued a Bachelor's of Science degree from Florida State University. Her graduate studies were completed at Duke University and she is board certified though the American Nurses Credentialing Center. She has been happily married to her husband, Chris since 2007 and has 2 beautiful boys. On her off time, Marisol loves to play softball and is a very busy mom. Marisol embraces our team approach to manage and treat patients by correcting the underlying causes of physical complaints while supporting the body in healing through a holistic approach.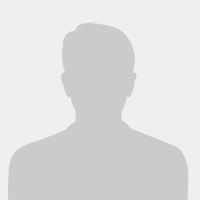 Jeffrey Ruterbusch, D.O., Medical Director
Dr. Ruterbusch is a Board-Certified Osteopathic/Naturopathic Physician who was trained in Sports and Exercise Preventive Medicine (SEPM) at UCSD/SDSU after completing his Internal Medicine Internship at the National Naval Medical Center, Bethesda, Maryland. After graduation from this unique SEPM program which included Special training, as Chief Resident, in premier Sports Medicine positions/locations such as the "Olympic Training Center," SDSU's Athletic Medicine Program, Detroit Lions Training Camp, UCSD's OrthoMed, Navy Seal Special Warfare Command Medical Department, and USMC SMART (Sports Medicine and Rehabilitation Treatment Center), Camp Pendleton, Dr. Ruterbusch was the first Naval Physician to "stand-up" the original Sports Medicine Clinic at Mayport Naval Station in Mayport, Florida.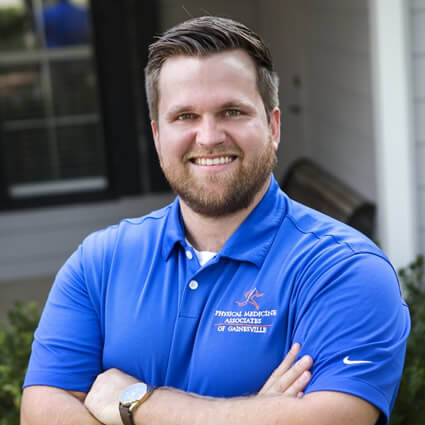 Dr. Cooper Cline, D.C.
During Dr. Cooper's years playing football, he got a neurovascular compression injury known as a burner stinger. With a brother in chiropractic school, he decided to try the natural route. After an adjustment, Dr. Cooper's problem was gone, with nothing invasive required.
Dr. Cooper was inspired to attend chiropractic school, choosing Palmer College of Chiropractic in Port Orange, Florida.
While earning his Doctor of Chiropractic, Dr. Cooper got a chance to hone his adjusting skills. He learned several effective techniques that he uses in practice today. "I love to problem solve with people and help them figure out what's going on with their health."
Dr. Cooper is one of five children who grew up simply and in close quarters. His wife Brooke and daughter Aniston round out his family. In their spare time, they love to be outside hiking on trails or having a good time with friends. They're members of Glen Springs Church.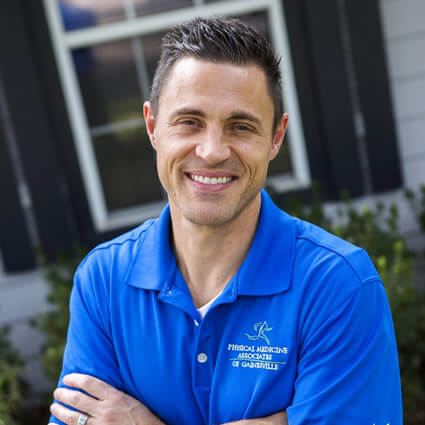 Matthew T. Richeson, D.C.
Matthew T. Richeson, D.C. has been serving the greater Gainesville area since 2005. He earned his Doctor of Chiropractic degree from Palmer Chiropractic College in Davenport, IA and Bachelor of Science in Biology from University of South Florida. As a third generation chiropractor, Dr. Richeson has seen and experienced the many benefits of traditional chiropractic care.
Dr. Richeson also specializes in gentle manipulative treatments, such as the Pro-Adjuster. This amazing piece of equipment employs NASA certified technology to adjust the spine, utilizing a mechanical activator linked to a computer for precision. This is an extremely safe and effective manner of adjusting and is very well received by patients who are fearful of a manual adjustment.
Read more about Dr. Richeson »
"Dr. Matt" is a beloved and compassionate physician who truly listens to his patients. His community involvement has been recognized by the Rotary Foundation, which named him a Paul Harris Fellow.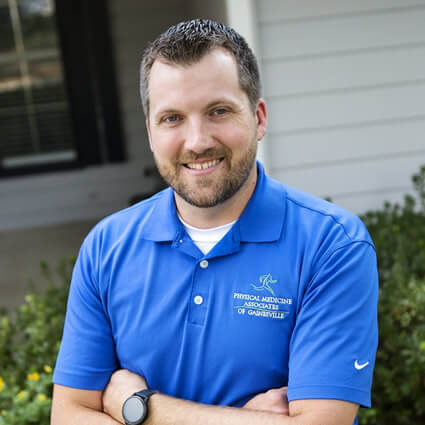 Matthew J. Cline, D.C.
Matthew J. Cline, D.C. earned his Doctor of Chiropractic degree from Palmer Chiropractic College of Florida and Bachelor's degree in Exercise Science from Lipscomb University. Dr. Cline has treated thousands of patients and is committed to freeing them from pain and promoting optimal health and wellbeing, including sports rehabilitation. Using advanced techniques and traditional methods, Dr. Cline uses a "whole person approach." This approach to wellness involves looking for underlying causes of any disturbance or disruption (which may or may not be causing symptoms at the time) and making interventions and lifestyle adjustments that optimize the conditions for normal function. Using this unique approach, Dr. Cline is able to help you accelerate and/or maintain your journey to good health. His patients rave about his caring and compassionate approach.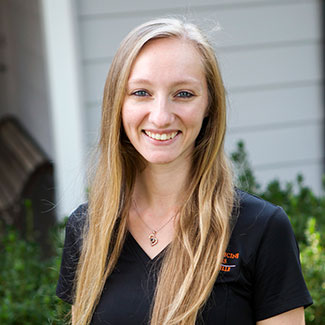 Casey Ruse, Exercise Physiologist
Waiting on bio.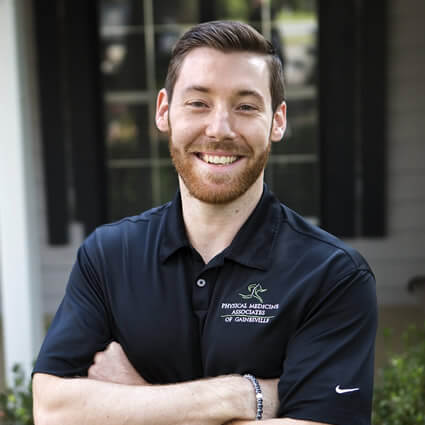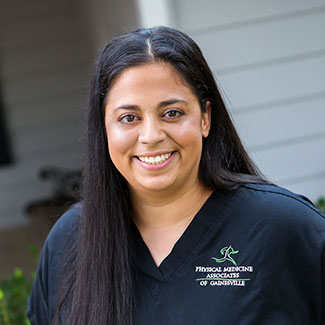 Stephanie Mesa, Front Desk
Waiting on bio

Shanique Foreman – Front Desk
Waiting on bio.
---
Physical Medicine Associates of Gainesville Team | (352) 378-7664