Viscosupplementation in Gainesville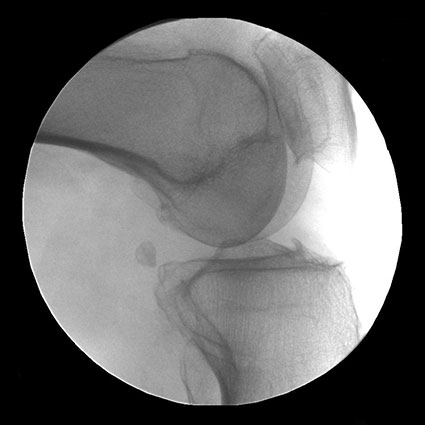 Are you struggling with painful arthritis of the knee? There is a new solution available: viscosupplementation. This FDA approved injectable is designed to increase the viscosity of the fluid in your knee to properly absorb shock forces in osteoarthritis. This is similar to an oil change, but for your knee.
What to Expect
After an initial examination and X-rays to see if you are a candidate, you'll receive treatment once a week for three weeks. You may notice a result as soon as after your initial injection. You can repeat the injections once every six months if needed. Additionally, we may recommend that you have a knee brace or orthotics to help your progress. There are also adjunctive treatments that work well alongside these injections that can improve your result. These would be recommended based on the details of your case.
Why us?
If you are tired of the run around at large clinics and not getting the individual attention that your joint problem needs, then give us a try. We spend ample time with our patients to actually hear them, create a solution, and be invested in your outcome. You will not have to wait long for a rushed and undetailed appointment. Instead, you will get a quality appointment, be heard, and walk out with a game plan to get you better.
Insurance Accepted
Viscosupplementation is a FDA appoved and insurance covered therapy with little to no out of pocket cost to you. There are many subtilties when it comes to insurance, but we will do a verification to give you an idea of what will be covered.  Contact Physical Medicine Associates of Gainesville now to book your appointment!
CONTACT US »

---
Viscosupplementation Gainesville FL | (352) 378-7664